EN 50386 3kV 4500A Lv Porcelain Bushing
The LV series are solid porcelain open type bushings designed in accordance with the standard EN 50386 .<br> Primarily used for indoor and outdoor applications in the field of distribution transformers, these bushings are available in several designs and can be customized to fit almost any kind of customer requirement upon request (i.e. tin plating, special drillings, special connectors, etc.). The LV series features a porcelain insulating body on the oil side; in addition, rods are available both in copper or brass.
---
---
---
Product description
---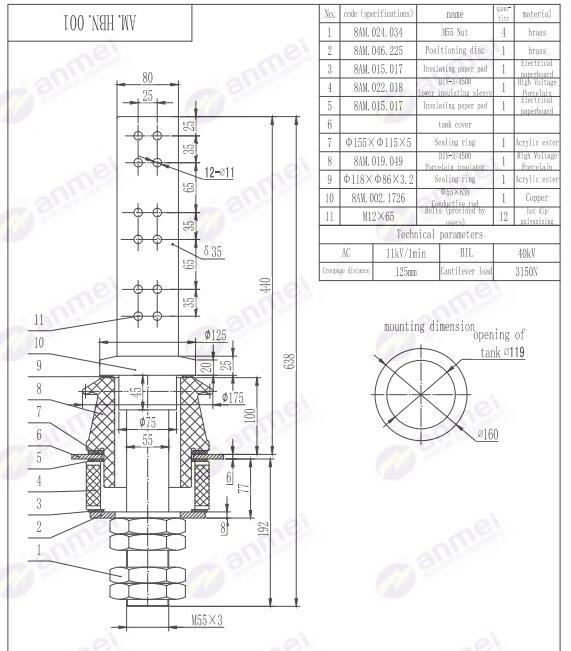 EN standard bushing outline dimensions (1~3kV/250~4500A)
Note: Other specifications can be customized according to customer needs.